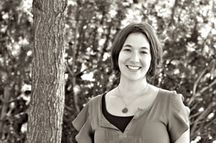 "Cool Boredom"- An Experience to Open to in Long-Term Relationships
Check out this article about a couple who utilized the gifts of meditation in their relationship. Read to the end to learn about "cool boredom" in relationships. If we are always expecting every moment with our partner to be the height of ecstasy or new experience, we are in for disappointment. But if we can open with presence to the simplicity of the gifts in the present moment, in and around us and with our partner, nourishment can be had without placing conditions on the moment....
RELATIONSHIPS
Practicing the Perfections of Meditation, and Love
New York Times Sunday July 10, 2016
The problem with Hollywood's romantic comedies, Ethan Nichtern explained during a talk in Manhattan on meditation and desire, is that they end just as the relationship is really getting started.
"In every rom-com that's ever been, it ends at the beginning, it ends where it gets interesting," Mr. Nichtern, the author of two books on Buddhism and a senior Buddhist teacher in the Shambhala tradition, said at that pre-Valentine's Day session.
Mr. Nichtern's own romantic life had just recently entered that interesting phase. He and Marissa Dutton, an agent in New York with the Magnet Agency, which includes work in set design and photography, had already had their "When Harry Met Sally" moments and were planning their wedding.
Ms. Dutton, 33, and Mr. Nichtern, 38, met in September 2013 in Lower Manhattan near the headquarters of the Interdependence Project, a nonprofit group founded by Mr. Nichtern that is dedicated to the practical application of Buddhism and meditation. After he and a mutual friend ran into her on the street, introductions were made, and both Mr. Nichtern and Ms. Dutton were impressed with what they saw.
Mr. Nichtern said he thought that Ms. Dutton, who grew up in Idyllwild, in Southern California, was "super cute, kind of shy and mysterious in her body language, but also very confident somehow." She recalled being attracted to his steady gaze and resonant voice. A few days later, he reached out to her through their friend's Facebook page.
"I wanted to flirt with her," he said. "I friended her on Facebook to try to ask her out for coffee or a drink."
That initial message surprised Ms. Dutton, but she didn't make much of it.
"I was a bit naïve when he first reached out," Ms. Dutton said. She remembered calling another friend, Jamie Isaia, and telling her how Mr. Nichtern had asked her out for coffee and how sweet she thought that was.
In a very un-Zenlike manner, Ms. Isaia responded, "Honey, he doesn't want to be your friend."
Before responding to his friend request, Ms. Dutton went through his Facebook profile and tried to put together whether Mr. Nichtern had had a girlfriend recently, and the answer seemed to be no.
After about a month of banter on Facebook and through text messaging, they had their first date, dinner at a Japanese restaurant in Williamsburg, Brooklyn, and it was pretty much kismet.
"She got my jokes, but that doesn't mean she necessarily thought they were funny," he said. "I didn't have to explain my references or my humor to her.
"She brings a California-meets-New-York-art-fashion-world sweet sharpness to analyzing culture and spirituality. Honestly, it helps me not take my meditation and Buddhist practice too seriously, which is a really great thing."
Ms. Dutton disappointed her co-workers, who had become used to being entertained by tales of the terrible first dates she had endured. "This time when I came back, everyone was gearing up for another funny story, like another tale of Marissa's dating drama," she said. "But I almost burst into tears. I felt like, 'I think I found my person.' "
"I was looking for someone who was centered and grounded and real," she said. "I feel that in New York we get fooled a lot by people who are trying to be something they're not, or trying to social climb. He wasn't looking for me to get him anywhere."
But he did move somewhere (to her Williamsburg apartment) after just three months. She had been practicing meditation for years, but she took only what is known as a vow of refuge in Buddhism after meeting Mr. Nichtern.
"I think that what binds us is that we both have a pretty serious meditative side, but we're both working in New York City," Mr. Nichtern said. "So, we're both trying to figure out how to be mindful people in this crazy world."
While the transition to living together was generally smooth, there were instances when their powers of meditation were put to good use. "Ethan definitely has his aesthetics and how he likes things, but I don't think he is as particular or as fixated on things as I am," Ms. Dutton said. "The forks have to be in sideways, and certain jars have to be facing a certain way in the cabinet. He said: 'Why? I just don't understand why.' "
That fastidiousness initially put Mr Nichtern on edge: "I remember feeling, 'Oh, does she think I'm incompetent right now?' I remember feeling that sort of fear."
But meditation helped him get past that. "You open up to say, 'Wait, what are they trying to do right now?'" he said. "And I think for an intimate relationship, actually staying connected to what the other person's intention rather than an assumption is really important."
"Sometimes you find out if the person's intention is not that compassionate," he said. "So, it's not just Pollyanna."
In Ms. Dutton's case, he said, her intentions were "incredibly good."
"She just likes things organized in certain ways," he said. "It wasn't about having things my way, it was about the fear of being perceived as incompetent in my own organizational or aesthetics skills. Once I could recognize that, it was a million times easier to let her have things her way, because at the end of the day, the way she likes things is better. She thinks about these things in an insightful way."
They were married June 18 on the grassy expanse at Shadow Lawn, a historic farmstead in High Falls, N.Y. Sharon Salzberg, a Buddhist teacher and author, officiated.
Among the 130 guests were Eric T. Schneiderman, the New York State attorney general, who practices meditation, and the musician Loudon Wainwright III. (Mr. Nichtern's father, David Nichtern, is a musician who wrote "Midnight at the Oasis" and also teaches meditation.)
During the ceremony, Katie Down, a musician seated on a blanket, played several instruments including a set of singing bowls made of quartz that rang like celestial bells when struck with a mallet; a shruti box, a harmonium-like instrument; and a monolina, a kind of hammer dulcimer.
Ms. Salzberg and others discussed the six "perfections," actions that, if cultivated, lead to a more fulfilling life. In Shambhala Buddhism they are meditation, generosity, discipline, patience, joyful effort and wisdom.
Myra and Roger Dutton, the bride's parents, whose marriage of 44 years may well make them experts on the topic, were chosen to discuss patience.
Mr. Nichtern's father talked about wisdom as a "native intelligence" that one can use to clearly see what's really happening — a useful skill for a couple.
Janice Ragland, the groom's mother, spoke of discipline as "building step by step a relationship, home and family that is kind and nurturing."
A week or so after the ceremony, the groom, who is writing a memoir about Buddhism, meditation and relationships, was reminded of his earlier take on rom-coms, and asked to expound a bit about the "interesting" part of relationships that begin where the stories in those films ended.
"We have this phrase in Shambhala, 'cool boredom,'" he said. "It refers to a space where not much new is happening, but you really appreciate your senses, your connections to others and the present moment. A committed relationship includes a lot of familiarity and repetition, and I think cool boredom is a great phrase to describe how you have to practice after the credits roll, so to speak.
"If you don't have the ability to appreciate each other when there isn't a huge plot moment, you probably aren't going to last long. In meditation, you get to practice cool boredom with yourself. In a relationship you get to practice it even more powerfully with another person. I really like getting bored with Marissa."