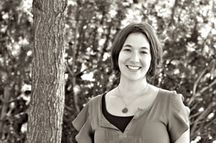 Coping and Regulation Guide
-Notice and LABEL what thoughts, feelings, and sensations you are having and identify if you are in a:
- Doral Vagal/ Collapsed State (blue and purple zone)
-Sympathetic State (orange and red zone)
-Ventral Vagal/Regulated/Socially Engaged State (green and yellow zone)
-Notice if the nervous system state you're in is brought up by wounds/experiences from the past.
-Don't believe all the thoughts the nervous system state tells you [if it's sympathetic or dorsal vagal] and realize your brain is being hijacked by a protective/defensive response to perceived danger (often danger that is from the past and not present)
-Recognize that the danger is not present or threatening
-Access safety in the present moment!
2) COLD:
-Run your hand under cold water for awhile
-Hold an ice cube
-Put an ice pack on your neck
-Take a cold shower
3) SENSORY:
-Hot shower or bath
-Give self-touch/pressure BELOW or ABOVE the area in your body that is most constricted and stay there for several breaths until the constriction eases
-Do a self-hug
-Move your body: shake your arms, breathe deeply, walk around.
- Look around to all 4 corners or 360 degrees around you and find what is safe/tells you, you are safe.
-Utilize relaxation teas/scents/bath salts etc.
5/4/3/2/1 SENSORY EXERCISE:
-Find 5 THINGS YOU CAN SEE [that are red/green/blue/white; circular, square, triangular]
-Find 4 THINGS YOU CAN HEAR
-Find 3 THINGS YOU CAN TOUCH
-Find 2 THINGS YOU CAN SMELL
-Find 1 THING YOU CAN TASTE
-Drink or eat something [swallowing helps activate the ventral vagal system, where the body tells the brain we are safe]
-Sing or hum [this activates the ventral vagal system, where the body tells the brain we are safe]
-Speak out loud to yourself in reassuring ways [like you would to a friend or child] [this activates the ventral vagal system, where the body tells the brain we are safe]
4) EXERCISE/MOVEMENT:
-Go for a run
-Go for a swim
-Dance/ intuitive movement
-Yoga
-Get heart rate up with jumping jacks, running in place, burpees, yoga etc.
5) BREATHING:
-Exhale longer than the inhale [breath in for 4 or 6, out for 6 or 8]
-Square Breathing: Breath in for 4, HOLD for 4, Breath out for 4, HOLD OUT for 4
6) VISUALIZE/MEDITATE:
-Listen to a Youtube Meditation/visualization [self compassion or nature]
-Envision all those people (or animals), past or present, who love and support you and take in their good care and reflections of you
-SELF-PARENT: Acknowledge that your inner child may be taking over with fear/worry/emotion that is strengthened by past experience. Let her know that "this too shall pass" and invite in your adult self or a supportive presence [real or imagined] to hold your inner child with care, reassurance, and acceptance.
7) DISTRACT/ATTENTION/EXPRESSION:
-Watch, read, or listen to something funny, hopeful, or uplifting
-Talk to a friend
-Do art or writing that expresses your feelings (and if you can, adds in a helpful/wise perspective)
-Change your location [walk into another room or outside or go somewhere], focus your attention outside of yourself on your surroundings
-Look at images/photos/objects that bring you a sense of love, joy, support, wellbeing, meaning