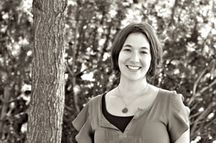 MY CASELOAD IS CURRENTLY FULL AND I AM NOT TAKING A WAITLIST AT THIS TIME. PLEASE CHECK BACK HERE ON MY WEBSITE, AS I WILL POST ANY CHANGES TO MY AVAILABILITY HERE.
Adult Individuals (ages 18 and up): $165-$185/ 55 min session sliding scale
I accept:
Pacific Source
Health Share/Care Oregon: I am typically able to obtain a single case agreement to provide services to you
Other OHP/other state funded plans : I MAY be able to obtain a single case agreement to provide you with services. I will need to look into the requirements and see what is possible. [I do not work with Trillium or Yamhill health plans]
Out of Network Benefits: If your plan has out of network benefits, I can check with them to see if my services would be fully covered.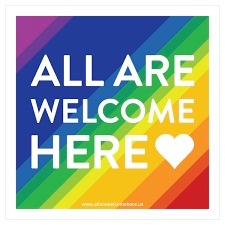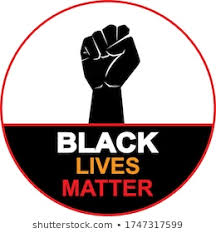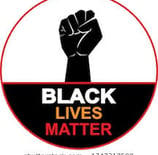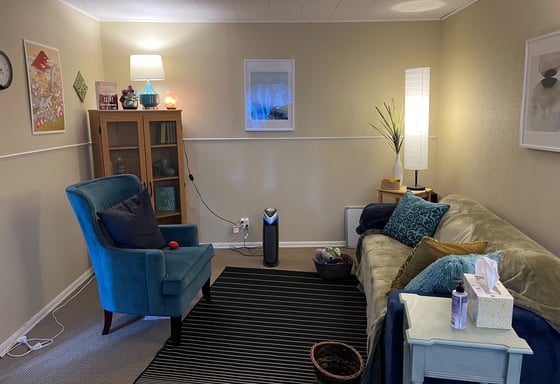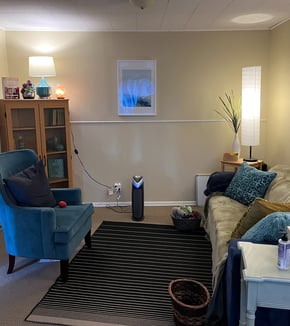 Virtual & In-Person
Virtual Telehealth: Offered on Tuesdays, Thursdays, & Fridays through my secure online portal with Simple Practice. Services available to Oregon residents only.
In-Person Sessions: Offered on Mondays between 12:30pm-5:30pm (though more options may become available in the future) at Bridge City Bridge House: 2816 SE Harrison Street
Milwaukie, OR 97267
Sessions are available without masks, though I am happy to wear a mask at your request. I ask that you don't come in, and switch to a virtual appointment, if you have any cough, cold, or flu symptoms, or have been exposed to someone with COVID-19. My office has an air filter with HEPA filtering and UV purification.
Notes On Office Location: This location has a staircase and is unfortunately not ADA accessible. The office is in a progressive and inclusive church building, and their congregation welcomes and honors all people.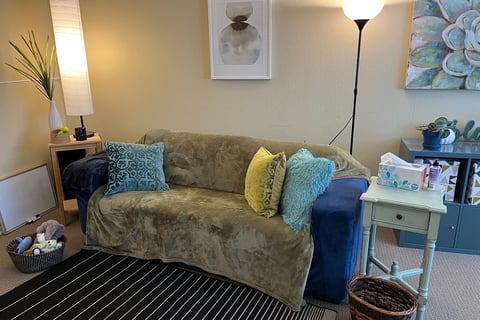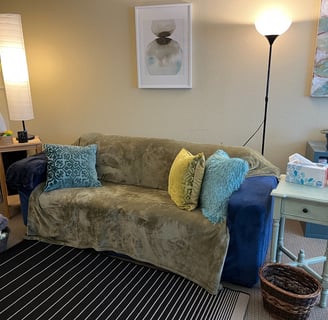 I ask for 48 hours notice to cancel an appointment, or else the full session fee will be charged, regardless of the reason for cancellation (even if it is a medical or crisis related reason). This is to keep my business sustainable as a sole proprietor and to respect my time and yours. This helps keep boundaries clear, which facilitates the therapeutic relationship.
OHP & State Funded Plans: I am not legally able to charge you for missed or late-cancelled sessions. My policy is to offer 3 late cancellations/missed sessions maximum, and then we will need to reevaluate whether I can continue to offer services to you.
I do not see clients when they are under the influence of an unprescribed substance. If you attend a session under the influence you will not be seen that day, and will need to reschedule, and will be responsible for paying for that session.
Letters & Paperwork Policy
If you request supporting documentation (letters written on your behalf), I charge a fee of $40/hour. I am only able to provide clinical perspective based on my direct experience in session with you, including diagnosis, treatment goals, course of treatment and treatment plans, and session dates. I am not qualified to provide custody recommendations or parenting evaluations, evaluations of disability, or evaluate the necessity of work accommodations.
Notice to clients and prospective clients:
Under the law, health care providers need to give clients who don't have insurance or who are not using insurance an estimate of the expected charges for medical services, including psychotherapy services.
You have the right to receive a Good Faith Estimate for the total expected cost of any non-emergency healthcare services, including psychotherapy services.
You can ask me for a Good Faith Estimate before you schedule a service, or at any time during treatment.
If you receive a bill that is at least $400 more than your Good Faith Estimate, you can dispute the bill. Make sure to save a copy or picture of your Good Faith Estimate.
For questions or more information about your right to a Good Faith Estimate, or how to dispute a bill, see your Estimate, or visit www.cms.gov/nosurprises.
Good Faith Estimate Notice