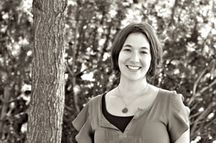 Crisis, Suicide, & Warm Lines for Support
Resources for Support
If you are having a crisis, or just feeling overwhelmed and need someone to talk to, please reach out for support. A little support can go a long way. Often we need someone else's perspective to shine light where we can't see it on our own, or simply to provide company in our difficult time, so we know we're not alone. Below are phone numbers and chat rooms ranging from crisis intervention to warm lines, which simply provide emotional support.
SUICIDAL IDEATION HOTLINES
24-Hour Crisis Hotline: 1-800-273-TALK
http://chat.suicidepreventionlifeline.org/GetHelp/LifelineChat.aspx [online chat]
Multnomah County Crisis Line: 503.988.4888 & Toll-free: 800.716.9769;
National Suicide Prevention Lifeline: 1-800-273-8255 ; 911
WALK-IN CLINICS IN PORTLAND, OR
URGENT WALK-IN CLINIC (MULTNOMAH COUNTY)
https://multco.us/mhas/mental-health-crisis-intervention
Need to meet face to face? Stop by our Urgent Walk-In Clinic.
The clinic can help anyone experiencing a mental health crisis at no cost.
Receive immediate care during a mental health crisis

Speak to a psychiatrist or a mental health nurse practitioner

Get help with medication and treatment
Location: 4212 SE Division St, Portland (MAP (link is external))
Hours: 7 am - 10:30 pm, seven days a week
Unity Mental Health Emergency Services
https://unityhealthcenter.org/contact-us-visit-us/
Every aspect of our mental health emergency services facility––from the soothing architectural flow to the colors on the walls––is designed to maximize comfort, care and recovery. Most behavioral and mental health emergencies are resolved quickly, so we created 50 comfortable short-term spaces for patients to use during their stay. For those who need longer-term solutions, we also offer inpatient care.
Our patients are treated by a dedicated team of psychiatric physicians and care providers. We have care navigators on site to help coordinate ongoing support for all of our patients. They work with community mental health, behavioral health and social service organizations to create and set up continued care plans, with the goal that everyone leaves Unity with a path to recovery in place.
1225 NE 2nd Ave, Portland, OR 97232; 503-988-4888
SELF-HARM HOT LINES
National Self-Injury Help Line: 1-800-DON'T-CUT (366-8288)
Self-Injury Foundation: 1-800-334-HELP
Bodies Under Siege: https://buschat.info/ [online chat]
https://www.7cups.com/self-harm/ [online chat]
WARM LINES [EMOTIONAL SUPPORT WITHOUT A CRISIS]
1) Call for Emotional Support:
http://mentalhealthsf.org/programs/peer-run-warm-line/ [1-855-845-7415]:
Monday-Wednesday, 7am-7pm
Thursday-Friday, 7am-11pm
Saturday-Sunday, 11am-7pm
2) David Romprey Oregon Warmline - Community Counseling Solutions
(800) 698-2392
Hours: Monday 10 a.m to 8 p.m.; Tuesday Noon to 8 p.m.; Wednesday 9 a.m. to 2 p.m.;
Thursday 1 p.m. to 6 p.m.; Friday Noon to 5 p.m.; Saturday/Sunday 5 p.m. to 10 p.m.
http://www.communitycounselingsolutions.org/warmline.html
3) Friends Helping Friends Warm Line is a peer run warm line in Connecticut that accepts national referrals. Callers may talk for fifteen minutes then wait a half hour to call again.
6PM-10PM (local time) on Mondays, Wednesdays and Fridays
Not toll free 860-681-5555
4) The Hartford Warm Line is a peer run warm line based in Connecticut but open to national callers. There is one Spanish speaking counselor (limited hours) and there are no call limits. There are no chat or text capabilities. Hours are 1:00pm-3:00pm Monday-Friday (EST/EDT).
Weekday Number Not toll free - 860-297-0844
Weekend Number Not toll free - 860-297-0920
5) Louisiana Warm Line
National peer run warm line based in Louisiana. No strict call limits, however repeat callers during one day may be limited. Hours of operation are Tuesday, Thursday, Saturday from 5:00pm-10:00pm (EST).
Toll free 800-730-8375
6) Montana Warm Line and Virtual Drop-In Center
The Montana Warmline is a peer run warm line based in Montana but accepting national callers. There are no translation services available, but they do have a chat feature available. Chat is through Yahoo, AIM, GoogleTalk, and MSN (username "montanawarmline"). Calls are limited to 15-20 minutes (unless a caller is in crisis, then they can have more time). Callers may call once per three hour shift, or twice per day on weekdays and four times per day on weekends.
4PM-10PM (MST/MDT) M-F and 10AM-10PM Sat and Sun
Toll free 877-688-3377
7) Reach Center (Washington State)
Reach Center (formerly CVAB) Warm Line is a pager based, peer run warm line out of Vancouver, WA accepting national calls. They are open from 5:00-10:00pm (PST) every day. There are no major call limits, though callers are usually restricted to one call per night. Usually it takes up to 15-20 minutes to receive a callback.
Not toll free 360-903-2853
8) Sacramento Consumer-Operated Warm Line
Sacramento Consumer-Operated Warm Line is a program of the NorCal Mental Health Association. The Warm Line is peer run and is available to all US residents. Calls are limited to two per day and about 20-25 minutes per call. At this time, due to budget cuts, calls are only available in English. Referrals to Sacramento area resources can be made.
9AM-4:30PM (PST) Mon-Fri
Toll free 855-642-6222
9) TLC Warm Line - Community Counseling Center
The TLC Warm Line is an entirely peer-run, non-crisis phone support line focused on southeastern Missouri but open to callers from anywhere in the United States. Peer counselors can provide empathy and emotional support, as well as local referrals if additional assistance is needed.
24/7/365 English language only.
Toll free Out-of-area calls 877-626-0638
Hotline Local calls 573-651-3642
10) Vision of Hope Warm Line (Arizona)
Vision of Hope is a national warm line based in Arizona. Calls are taken in English only, and calls are limited to 15 minutes every hour. Hours are Monday-Friday 12:00pm-12:00am, and Saturday/Sunday 4:00pm-12:00am Local time
Not toll free 602-347-1100
11) Washington Warm Line (Washington State)
The Washington Warm Line is a non-crisis, peer-staffed helpline available to anyone in the United States in need of emotional or mental health-related support. This line does not emphasize providing referrals. There are no official call limits, but callers are encouraged to call no more than once per hour.
Hours are limited but expanding, so please call to verify current hours.
5PM-9PM (PST)
Toll free Out-of-area calls 1-877-500-9276
For local calls 206-933-7001
12) The Cincinnati WARMLINE
The Cincinnati Warm Line is a non-crisis, entirely peer-staffed warmline open to callers from anywhere in the United States, 24-hours a day every day of the year. Peer counselors offer empathy and active listening, but do not offer advice or directives to callers. There are no texting or chatting capabilities. Referrals and information focus on the greater Cincinnati area, including Northern Kentucky. Calls are limited to one 20 minute call per counselor per shift (i.e. two calls per eight hours if two people on shift).
********Call volume is high, so multiple attempts or waiting on hold may be necessary to get through. No toll-free number is available, call the local number.
24/7/365
Not toll free 513-931-9276
13) MHASF's Peer-Run Warm Line (San Francisco)
MHASF's Peer-Run Warm Line provides emotional support and information about mental health resources. As peers, we have also had our own mental health challenges and use that experience to help others who may be struggling now. Referrals for San Francisco available.
At this time calls/chats from outside of the local area are subject to being limited to 2 per week.
7AM-11PM Weekdays and 11AM-7PM Weekends (PST)
Toll free 1-855-845-7415 or chat at: http://mentalhealthsf.org/programs/peer-run-warm-line/
14)
http://remedylive.com/ [online chat]
If you're struggling with an issue and need someone to talk to please click the "chat with a SoulMedic" button at the top of the page. By keeping your issue a secret you are giving it power to destroy your life while it spreads as a cancer into your thoughts, actions, and relationships. Isolation is the worst way to live a full life, because it convinces a person that no one needs to know, that no one really understands, and ultimately, that no one really cares. When we spend all our energies protecting our secret from the world this mindset can create an independence foothold that feels right but eats away from the inside out. Let us help – we have private chat 24/7 with SoulMedics who care.