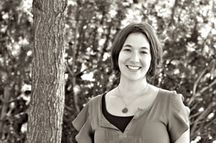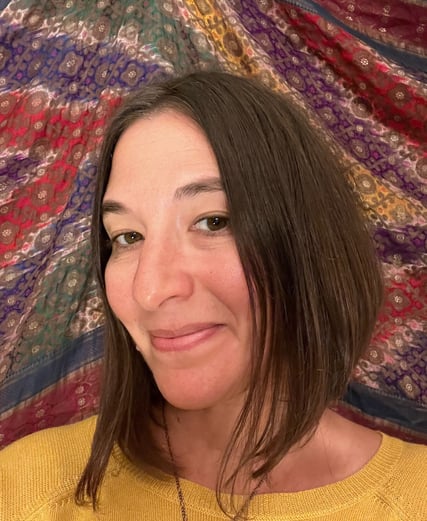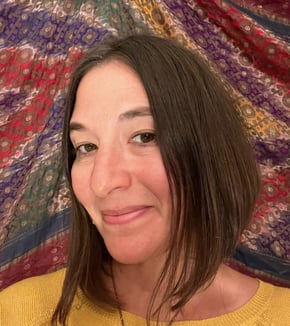 Welcome! I am glad you have found me, and I hope we can work together to create the change you want to see in your life. Together we can explore and nurture your authentic self by offering safety, acceptance, empowerment, and channels for expression.
Through my years of practice, I found I am most effective and successful at helping intuitive leaders, creators, and helping professionals channel and hone their gifts, and navigate transitions to find true fulfillment in all areas of life, while creating a sustainable and nourishing work-life balance.
I am originally from Berkeley, CA, and have cultivated a commitment to social justice and diversity, inspired by my upbringing there (I also served as a TA for multicultural and diversity courses throughout graduate school).
I create an atmosphere of non-judgment, warmth, and safety, and believe that compassionate attention is necessary for growth. I am passionate about the life of the emotions and encouraging the wisdom of the body and subconscious to facilitate freedom from limiting beliefs and patterns.
My pronouns are "she/her" and I identify as a white, heterosexual female. I am welcoming of however you identify and honor the intersectionality of identities and that identity can also be fluid. I am sensitive to the power and privilege that comes with different identities, like my being white, and to the oppression and systematic racism, homophobia, xenophobia, transphobia, sexism, classism, prejudice that exist in our country. I endeavor to make a safe space for these issues to be explored and for clients to be supported in the effects these issues have on them. I am always learning how to be a better ally.
I am inspired by the sacred, spiritual, and existential aspects of life, have taught meditation and yoga, studied Gestalt Process during my year and a half working at at Esalen Institute (Big Sur, CA), and majored in Comparative Religion as an undergraduate (Vassar College, N.Y.) focusing on Feminist Spirituality.
I am a Licensed Professional Counselor in the state of Oregon.

I hold a Provisional Somatic Experiencing® Practitioner Certification (PSEP), which will become a complete SEP Certification when I complete a Two Day In Person Training [which was not available due to the pandemic]

I have an M.A. in Somatic Counseling Psychology, Emphasis in Body Psychotherapy from Naropa University in Boulder, CO

I am a Certified Holistic Feng Shui Consultant

I have a B.A. in Comparative Religion from Vassar College in Poughkeepsie, NY

I am a trained yoga teacher through Yandara Yoga Institute in Baja, Mexico
I have worked as a therapist in private practice for 7 years, and before that at several community mental health & addiction recovery organizations, seeing a range of diverse clients, both children and adults, as well as families and couples. I have taught Creative Arts & Body-Mindfulness groups (incorporating art therapy, somatic regulation, and meditation) for over a year.
Licenses & Professional Experience
Licensed Professional Counselor (LPC) with the Oregon Board of Licensed Professional Counselors & Therapists: Since 2016, License # C4362
Provisional Somatic Experiencing ® Practitioner Certification: Since 2022
Somatic Experiencing® (I have completed my third year of a 3 year training program for certification, have been granted my Provisional Somatic Experiencing® Practitioner Certification (PSEP) and am in the final stages of full certification)

Hakomi [training in couples work and character strategies/attachment wounding maps]

Self-Regulation & Intimacy (Integrative Body Psychotherapy)

Core Energetics


Gestalt Awareness Practice

Sensorimotor Processing

Dialectical Behavioral Therapy


Pre & Perinatal Psychology


Applied Suicide Intervention Skills
Related Personal Experience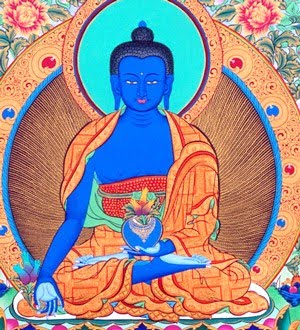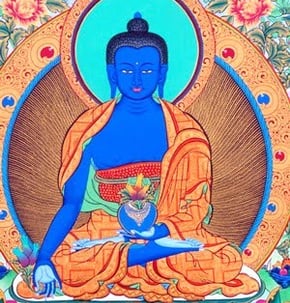 Holistic Feng Shui Certification with Laura Benko

Yoga and meditation/mindfulness teacher (Rhinebeck, NY; Big Sur, CA; Vancouver, WA)

Graduate Teaching Assistant, Multiculturalism & Diversity Undergraduate Courses at Naropa University (Boulder, Co)

Workshop Presenter of "Cultivating Your Joy While Changing the World" at Omega Institute (Rhinebeck, NY)
I have lived and worked at several retreat centers including Omega Institute (NY), Esalen Institute (CA), Hollyhock Retreat Center (Canada), Earthdance (MA), Sivananda Ashram (CA & India), Land of Medicine Buddha (CA), & Breitenbush Hotsprings (OR)

10-Day Vipassana Silent Meditation Retreat & several meditation and karma yoga work retreats throughout the U.S. and India


Yoga Teacher Training (Baja, Mexico)

Author & Spoken Word Poet: Self-published 4 poetry chapbooks and book on travels in India; performed poetry for workshop and concert audiences of 100+ people and featured as a poet in cafes across the US; author of a poetry blog

Choreographer & Dancer: Naropa University Somatic Arts Concert & Vassar Repertory Dance Theater

The Medicine Buddha inspires my work as a symbol and support for healing and insight into both our suffering and our healing. While I am not a Buddhist, I draw on Buddhist practices, including mindfulness and compassion practices, to inform my work. I welcome all spiritual and religious traditions in my clients, including atheist and agnostic, and work with you within your own worldview.